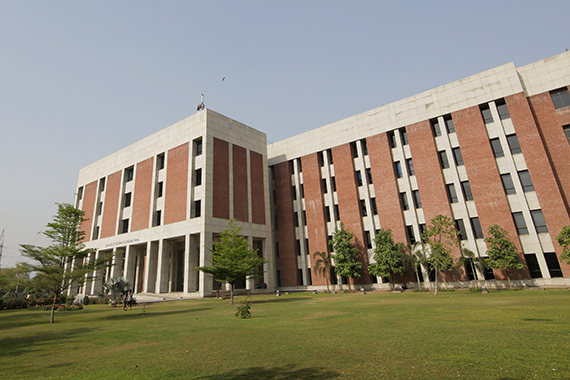 Saad Zia Sheikh, a PhD student at the Department of Electrical Engineering at Syed Babar Ali School of Science and Engineering (SBASSE) along with his advisor, Dr. Adeel Pasha, Assistant Professor and Director of the Electronics and Embedded Systems Lab (EESL) at SBASSE, published their research article in the prestigious international journal, ACM Transactions on Embedded Computing Systems, which publishes leading work being done around the world related to the analysis, design, behaviour, and experience with embedded computing systems.
In their work titled, Energy-Efficient Multicore Scheduling for Hard Real-Time Systems: A Survey, Mr. Sheikh and Dr. Pasha present a survey on energy-efficient multicore scheduling algorithms for hard real-time systems. They summarise various algorithms reported in the literature and classify them based on partitioned, semi-partitioned, and global scheduling techniques for both homogeneous and heterogeneous multicores and also present a detailed discussion on various open issues within this domain.
According to the articl as real-time embedded systems are evolving in scale and complexity, the demand for a higher performance at a minimum energy consumption has become a necessity. "Consequently, many embedded systems are now adopting multicore architectures into their design. However, scheduling on multicores is not a trivial task and scheduling to minimise the energy consumption further increases the complexity of the problem. This problem is especially aggravated for hard real-time systems where failure to meet a deadline can be catastrophic. Such scheduling algorithms yearn for a polynomial time complexity for the task-to-core assignment problem with an objective to minimise the overall energy consumption. There is now a trend towards heterogeneous multicores where cores differ in power, performance, and architectural capabilities. The desired performance and energy consumption is attained by assigning a task to the core that is best suited for it," shared the authors.
You can read more about the article here.