Thursday, September 10, 2020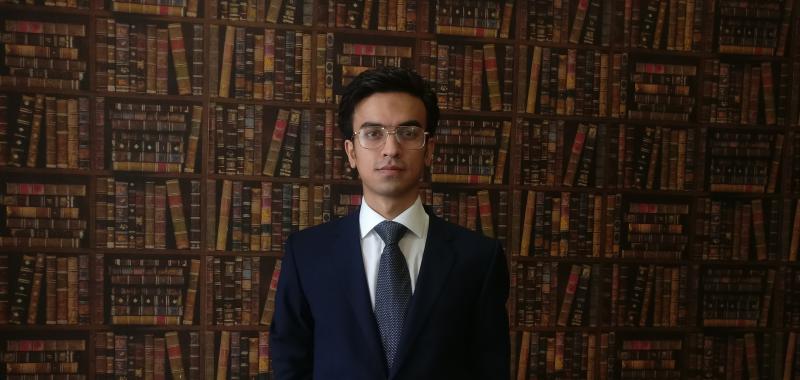 In recent years, LUMS graduates have successfully joined the civil service and served in key positions in the government, contributing towards the success and development of Pakistan. In the 2019-20 Central Superior Services (CSS) exams SDSB-LUMS graduate, Uzair Ali Khan secured the 3rd position in Pakistan. We spoke to Uzair about his study routine, experience at SDSB, and what attracted him to civil service.
Q. Tell us a bit about yourself and your educational background
I did my A levels from Beaconhouse school, and then joined SDSB-LUMS for a degree in Accounting and Finance. During my time at LUMS, I was part of several societies and served as a Teaching Assistant for multiple courses as well. I graduated in 2018 with a high distinction. For the past year I have been working at Nestle Pakistan, which I joined as a management trainee.
Q. You have made SDSB proud by achieving the third position in Pakistan in the CSS examinations. What would you attribute as the reason for your success?
My reading habit benefitted me a lot during this journey. Life in SDSB ingrained in me a certain work-ethic which allowed me to remain consistent while working towards my goal. Ultimately, all these factors along with the guidance of my mentors and the prayers of my parents helped me clear the exam.
Q. What was your study routine like?
I studied 5-7 hours a day. I mostly focused on one subject at a time, but always dedicated an hour or two each day for the essay and composition papers.
Q. You have been allocated to the Pakistan Administrative Service group? What is the PAS group and what attracted you to it?
PAS allows for horizontal as well as vertical mobility. It offers a lot of room for learning and professional development, while at the same time offering opportunities to serve people in an impactful way.
Q. You are a BSc (ACF) graduate. How did your LUMS education help you in your current accomplishment?
The rigours of life in SDSB certainly helped instill in me the value of hardwork. Furthermore, the countless presentations, class participation, society activities and job interviews helped me develop interpersonal skills which helped me during my CSS interview preparation phase.
Q. Was there someone - classmate, alumni or faculty - whom you admire? Why?
I was fortunate enough to gain enrollment to courses taught by Sir Adnan Zahid and Sir Razi Allah Lone, both of whom have had a huge impact on my thought process. I have a lot of admiration for them.
Q. What do you foresee for yourself in the next five years?
Serving the state to the best of my abilities, for the betterment of the people.
Q. What is the one piece of advice you would give to students aspiring to give their CSS exams?
Focus on the essay and precis exams. While making notes, do not rely on just one or two books; do your own research – the internet is your best friend. Do not take shortcuts like memorising essays or relying on guess papers. If you plan to appear two or three years from now, you should cultivate a reading habit. Finally, have a back-up plan to hedge the risk.