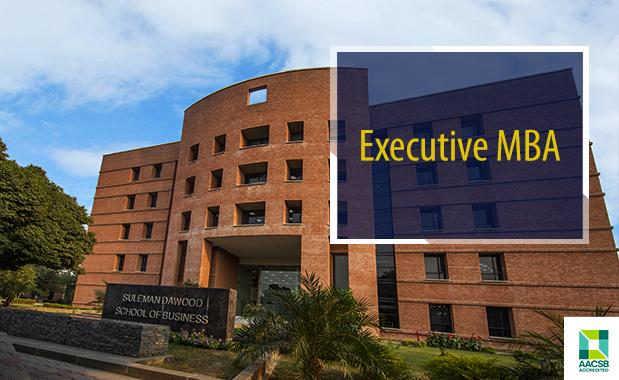 LUMS has announced a fifty percent tuition scholarship to all the women enrolled in its Executive MBA (EMBA) programme being offered at its Suleman Dawood School of Business (SDSB). The School is now the first in the world to offer a scholarship of this kind and has achieved this feat nearly a month after becoming the first school to be accredited by AACSB International in the country. The under-representation of women in senior business roles is a hard-hitting fact in Pakistan. This scholarship addresses the issue on spot and promises to advance women's leadership in business throughout the country.
The 'EMBA 50% Tuition Scholarship for All Women' will support women professionals aiming to pursue higher education on merit and will also increase the number of women joining the EMBA Programme at the Business School.
"All women admitted to the Executive MBA at LUMS will be given a fifty percent tuition scholarship. SDSB maintains its edge on being innovative and its focus on societal impact by becoming the first business school in the world to offer this targetted affirmative action scholarship," commented Dr. Alnoor Bhimani, Honourary Dean, SDSB.
This Scholarship will groom female managers and leaders of business; dramatically changing the managerial landscape of Pakistan. As these women assume leadership roles in organisations across the country, there will be a change in the culture of these organisations. This is definitely the start of a new era for the country.
Dr. Bushra Naqvi, Assistant Professor (Finance), Associate Dean Academics (Graduate Programmes), SDSB and a female faculty member at the School shared her thoughts about this scholarship, "This wonderful initiative by SDSB will tap talented young women to equip themselves to excel in leadership roles; enabling them to contribute towards building the future of not only their families but also their communities".