Thursday, March 5, 2020 - 6:30pm
Sayeed Saigol Auditorium, Academic Block, LUMS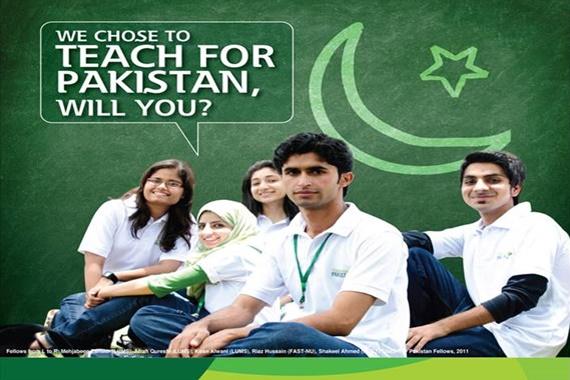 Teach For Pakistan will be coming to LUMS to conduct their on campus recruitment drive for the 2020 Fellowship and will be holding an information session.
Date: Thursday, March 5, 2020
Time: 6:30 pm onwards
Venue: Sayeed Saigol Auditorium, Academic Block, LUMS
Target Audience: All program and majors (Students graduating in 2020) – Undergraduate and MS/MPHIL students
Note: After the session, students can also register on spot at their recruitment desk to fast-track their application process.
About Teach for Pakistan:
Teach For Pakistan is an independent non-profit company on a mission to build a movement of diverse and capable leaders committed to eliminating educational poverty in Pakistan. Teach For Pakistan is a partner in the Teach For All global network of 53 independent national organisations working to end educational inequity.
Every year, Teach For Pakistan recruits top graduating students from diverse fields through a highly selective process for a two-year, full time, paid Fellowship. Teach For Pakistan Fellows work with schools, students and communities to transform academic, emotional and cognitive learning outcomes for children, and expose them to greater possibilities for a better future.
So far, 33 LUMS alumni have done the Teach For Pakistan Fellowship, many of whom have gone on to exert leadership from all fields in pursuit of changing the education and wider socio-economic systems to champion every child's right to an excellent education.
For more details please visit their website