Saturday, December 29, 2018 - 12:30pm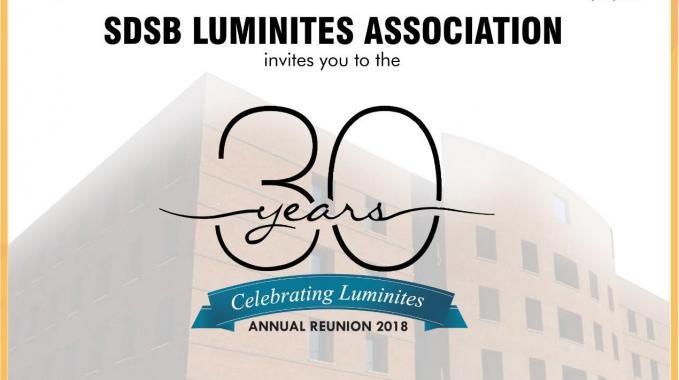 Greetings from Suleman Dawood School of Business (SDSB) Luminites Association!
We cordially invite you to an afternoon filled with fun and reuniting with old faculty and alumni. The event is exclusive of SDSB Alumni giving you a chance to network and rejoice your old memories.
Date: Saturday, December 29, 2018
Time: 12:30 pm
Venue: LUMS Library Lawn
With SDSB's MBA being the flagship programme of LUMS, we would like to use this occasion to cherish the University's and SDSB Alumni's three-decade long journey. We are excited to look back on treasured memories with you, and celebrate the enduring legacy of our incredible institution, LUMS.
We look forward to welcoming you on the campus in December 2018!